The "Made in France"
« Savebag, Manufacture of luggage and bags… »

One of the Company's 2 major activities is the production to order, for prestigious French customers.
Guardian of Expertise, SAVEBAG manufactures handbags and luggage for French upscale leather goods outsourcers. This craftwork that remains faithful to its traditions was rewarded by the French Government :

SAVEBAG was granted the in july 2014 "EPV" Label, "Entreprise du patrimoine Vivant" meaning : Manufacturing and Business Living Heritage in France, highlighting the excellence of its expertise.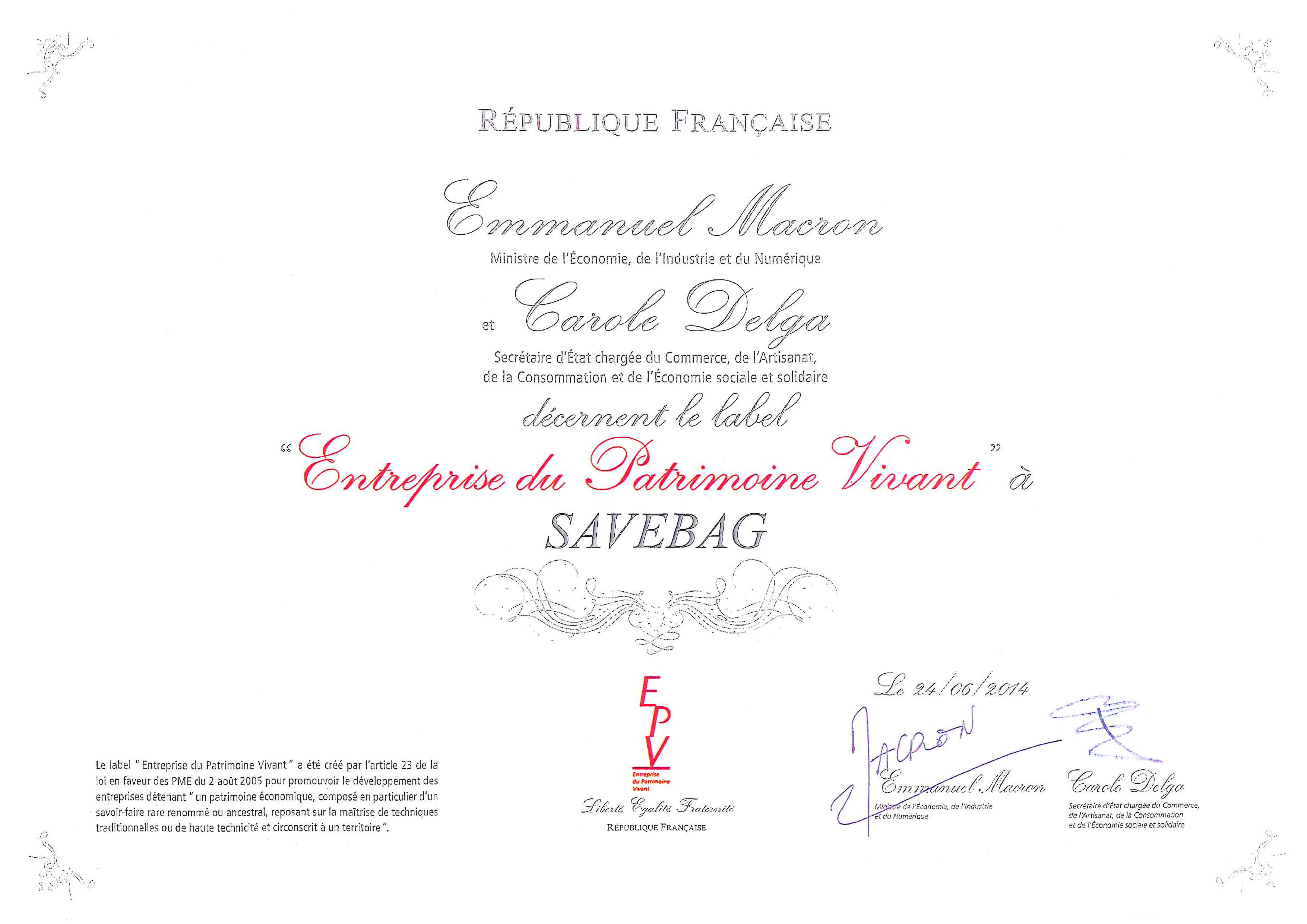 The « EPV » label is a national brand highlighting the expertise of a few French Companies, for the quality of their know-how and tradition.
The products manufactured under this label are subjected to rigourous and privacy rules, they cannot be presented here.